This Dribbble Charleston meetup's all about that swag. We'll be drowning in ink as we submerge ourselves in the world of swag design at Grizzly Wheeler's shop in North Charleston. Meet Josh Wheeler and take tour of the studio while enjoying food as local as it can get from Herd Provisions. Attendees will also get to experience the step-by-step process of screen printing with a live, hands-on demo, right after Josh talks us through what it takes to turn a brand into a cult following.
Design Contest
Can't have a screen printing demo without a gnarly design. Judged by Grizzly Wheeler and the Dribbble Charleston Crew, the winner will receive a full year subscription of Dribbble Pro, while also having their work exclusively printed on tees for attendees to take home after the live demo. Click Here for more details >
**All attendees will receive a shirt of the winning design**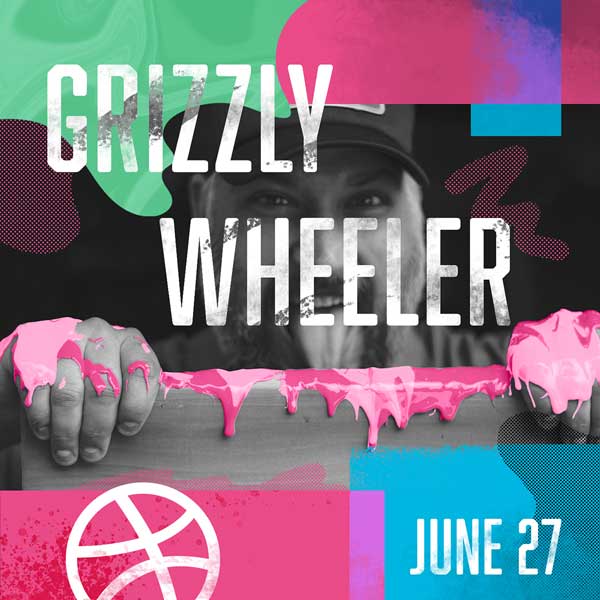 Josh "Grizzly" Wheeler
Josh has been pushin' ink since 2010. Originally from Florida, he earned his memorable alias from a group of friends who compared his epic beard to Grizzly Adams, the historic fictional mountain man of the 70s. At the office, Josh grinds out some of the highest quality prints, pins and patches in the industry that have been field tested by big names like Lincoln Design Co, Brave the Woods, Jay Fletcher, and Puddle Pirate to list a few. 
Call For Speakers
Your community wants to learn from you, it's your time to share.
If you're interested in being a speaker at an upcoming event, or perhaps you know someone that might be? We're looking for talented creatives that have the passion for sharing. Inquire about becoming a speaker.
Sponsorship Opportunities Available 
To discuss sponsorships or anything related to Dribbble Charleston please contact:
Brice Gould
bgould85@me.com
843.709.1312
Twitter: @dribbblechs
Subscribe to Our Newsletter
Want to get email updates about local design and future Dribbble Meetups in Charleston? Sign up for the newsletter.
This Event is Brought to you by: