Join the Charleston AMA for their August Signature Speaker Series to hear from Quinetha (Que) Frasier, CoFounder & CEO of MyPledger and President of Social Impact Technology

#IMPACT: How Serious Nonprofits Market Their Brand
Many nonprofits continue to use their brands primarily as a fundraising tool, but a growing number of nonprofits are developing a broader and more strategic approach, managing their brands to create greater social impact and tighter organizational cohesion.
Those who attend this session will learn more about…
Clarifying the Nonprofits Core Business Value
Identifying your Organization's Best Co-Branding Partners
Your Organization's Sexiest and Most Valuable Asset to Funders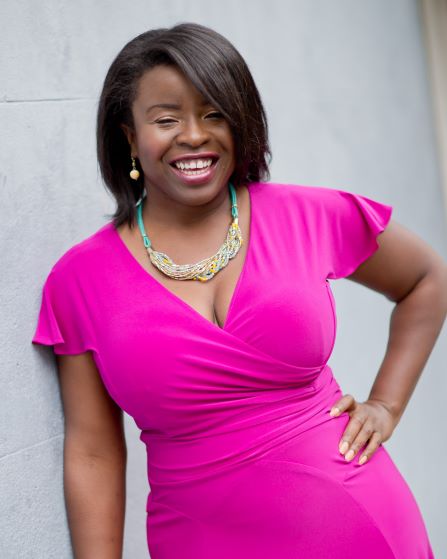 About Que
Public Speaker

, Co-Founder,

Consultant

, and

CEO
Quinetha Frasier, affectionately known as "Que," is a self-proclaimed tech evangelist for Philanthropy and a native to Charleston. This serial entrepreneur is the Cofounder of a pledge automation software company and CEO of a Nonprofit Management Consulting firm. Que is the perfect storm between Tech and Philanthropy. As an expert funding strategist, keynote speaker, and technology advisor she has spent the past 18 years raising money; supporting grantmakers, and building the capacity of over 300 nonprofits across the country. Organizations like the Southeastern Council of Foundations, Trident United Way, University of Georgia, Veterans Empowerment Organization, Foundation Center and the Andrew Young Foundation have relied on Que's strategy, training and advisement to support and build sustainable social impact programs. Que's personal passion and mission is to motivate, inspire and prepare people who desire to make a positive impact in the world.
---
JOIN US on Thursday, August 16th!
DON'T FORGET! Door price will increase by $5, so register early. AMA members get a 40% discount on ticket prices, consider joining today!
Tickets:
AMA Member $20 in advance / $25 at the door
Non-member $35 in advance / $40 at the door
Student $20 in advance / $25 at the door
Please remember to register online no later than Wednesday, August 15th.